Waterstones book of the year
Lincoln in the Bardo
George Saunders
A grieving president hurtles headlong into the afterlife, to save the soul of his dead child. In Lincoln in the Bardo, George Saunders seizes this singular concept and delivers a pyrotechnic, Man Booker Prize-winning performance that manages to be both beguiling and humane. The story of Lincoln's grief, at the time when the nation he led was in such peril, achieves in Saunders' hands an almost mythic status.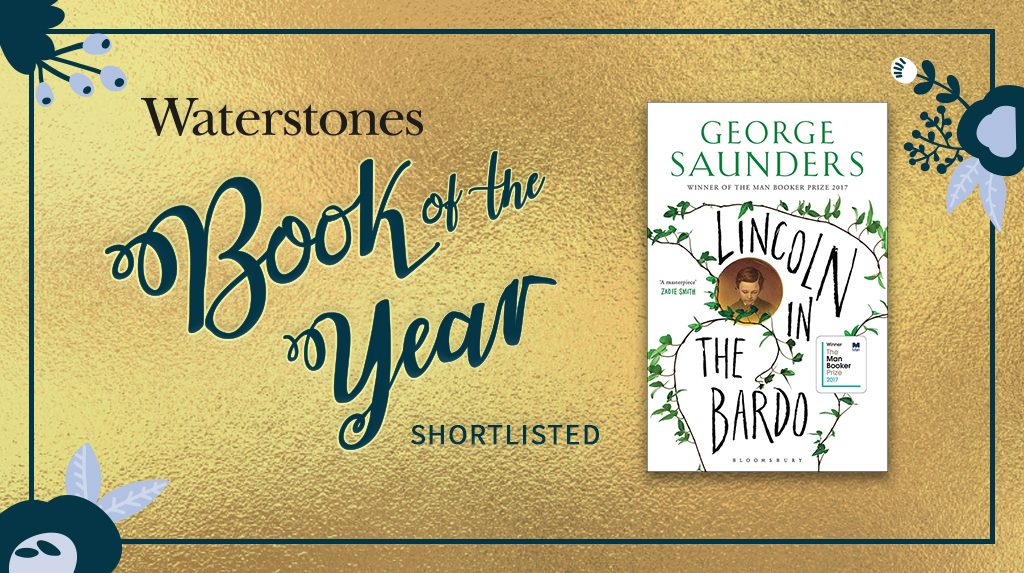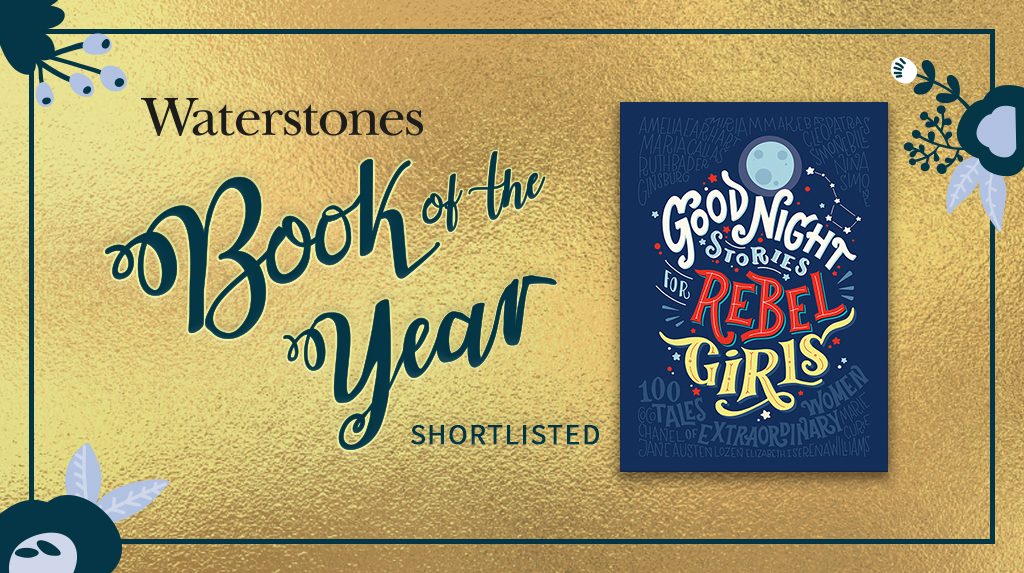 Good Night Stories for Rebel Girls
Elena Favilli and Francesca Cavallo
A global phenomenon, Elena Favilli and Francesca Cavallo's project to seek out and celebrate exceptional female role models struck an instant, powerful chord. Few books have had such immediate success in opening up a dialogue between boys and girls of all ages, combining striking portrait illustration with life stories of genuine inspiration and achievement.
The Lost Words
Robert Macfarlane and Jackie Morris
The Lost Words is a vital compendium of language slipping from the grasp of young people – bluebell, lark, newt, kingfisher – presented as a series of acrostic spells that engage both mind and eye. The work of artist Jackie Morris and acclaimed writer Robert Macfarlane (the author of The Old Ways and Landmarks), this is a glorious celebration of the natural world to be both loved and heeded.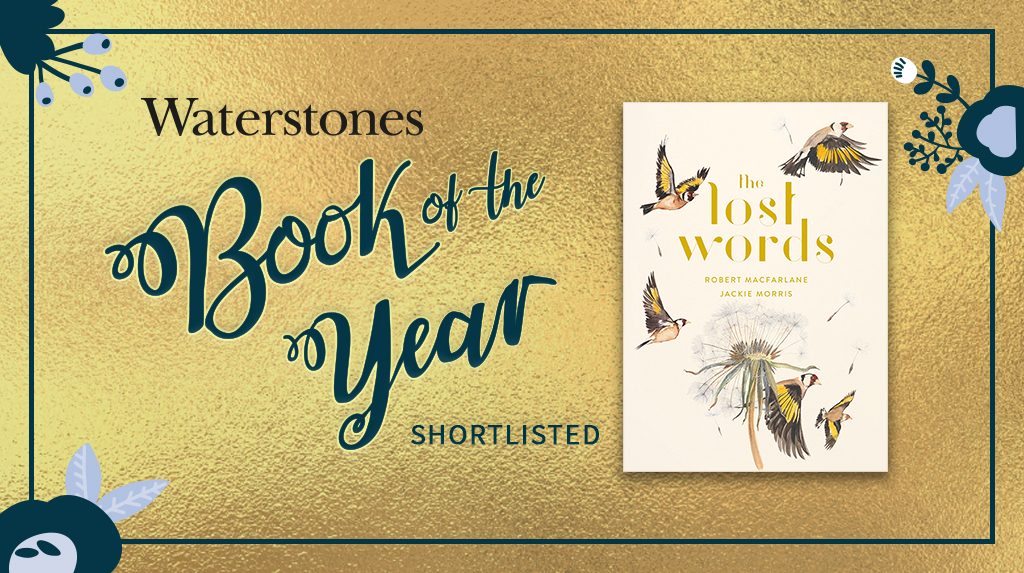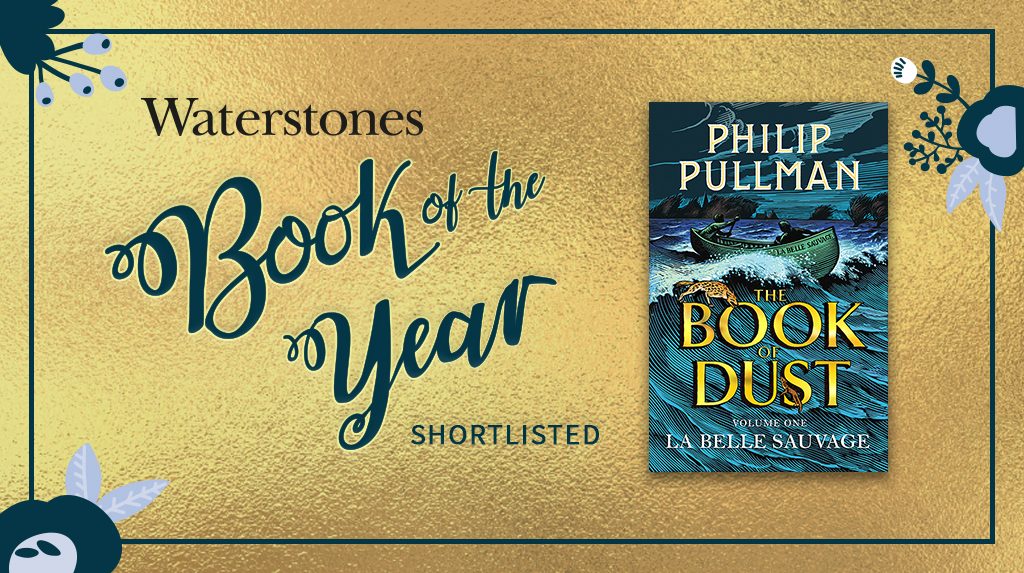 La Belle Sauvage
Philip Pullman
Despite unprecedented anticipation, Philip Pullman's 'equal' to his masterwork trilogy His Dark Materials is more than up to the measure of its predecessor. Confidently picking up on events a decade prior to Northern Lights, La Belle Sauvage once again raises the bar for children's fiction, unafraid to duck the disturbing or pose the unasked. For both existing fans – and those venturing into Lyra and Malcolm's universe for the first time – there is an incredible adventure waiting.
Mr Lear: A Life of Art and Nonsense
Jenny Uglow
A volume as beautifully produced as it is written, Jenny Uglow's sensitive exploration of English literature's most enigmatic figure is an engrossing delight. Knowingly framed against Edward Lear's limericks, Uglow expertly peels back the layers of his sometimes contradictory talent and character. Mr Lear is an outstandingly elegant and perceptive account of a complex, wounded man, and for us the biography of the year.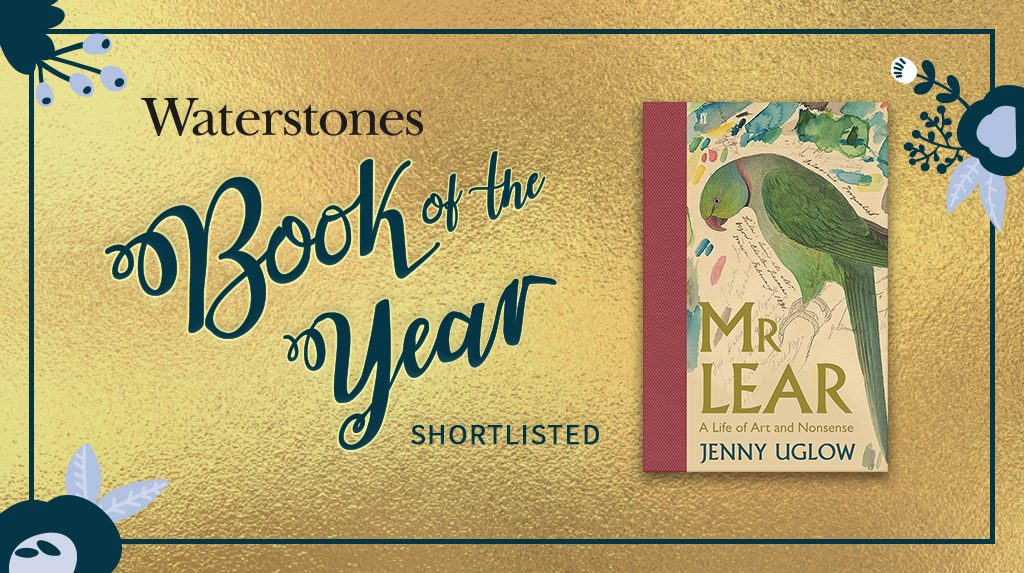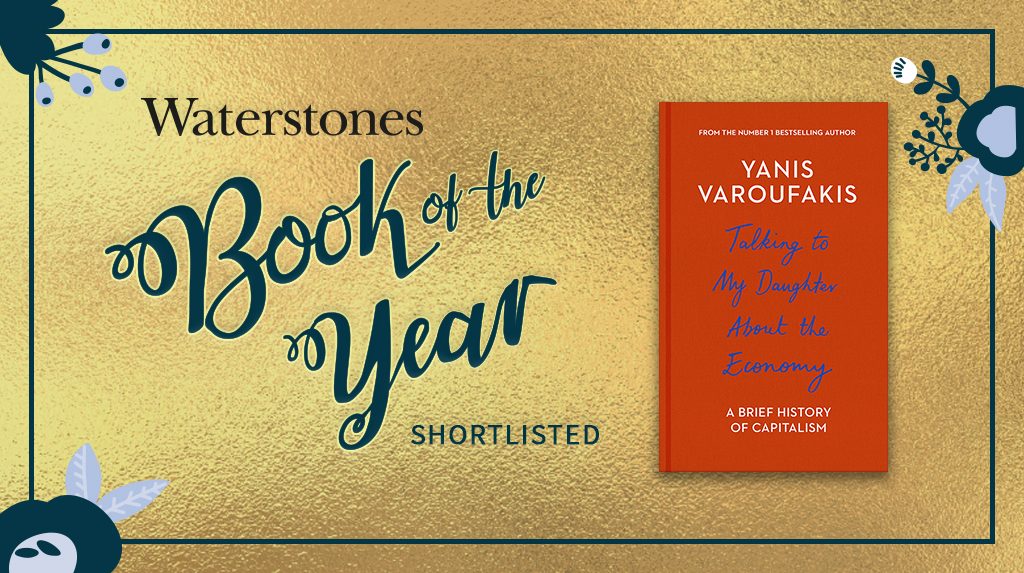 Talking to my Daughter about the Economy: A Brief History of Capitalism
Yanis Varoufakis
Capitalism explained as never before: distilled as a conversation between the charismatic economist Yanis Varoufakis and his daughter Xenia, deceptively simple questions reveal an ocean of hidden global dynamics, underlining why economics is the only game in town. A true rockstar in his field, Varoufakis uses personal stories and famous myths to explain what economics is and why it has the power to change our world. Enormous, illuminating fun.
A Skinful of Shadows
Frances Hardinge
Frances Hardinge is the only other children's author – aside from Philip Pullman – to clinch a Costa Book of the Year. Stepping aside from the Victorian mores of her Prize-winning The Lie Tree, here Hardinge considers intrigue set against the English civil war, featuring the wilful and resourceful Makepeace – a girl who bears a strange, supernatural gift. A book from a storyteller at the height of her powers, and a gloriously inventive tale that feels destined to be a classic.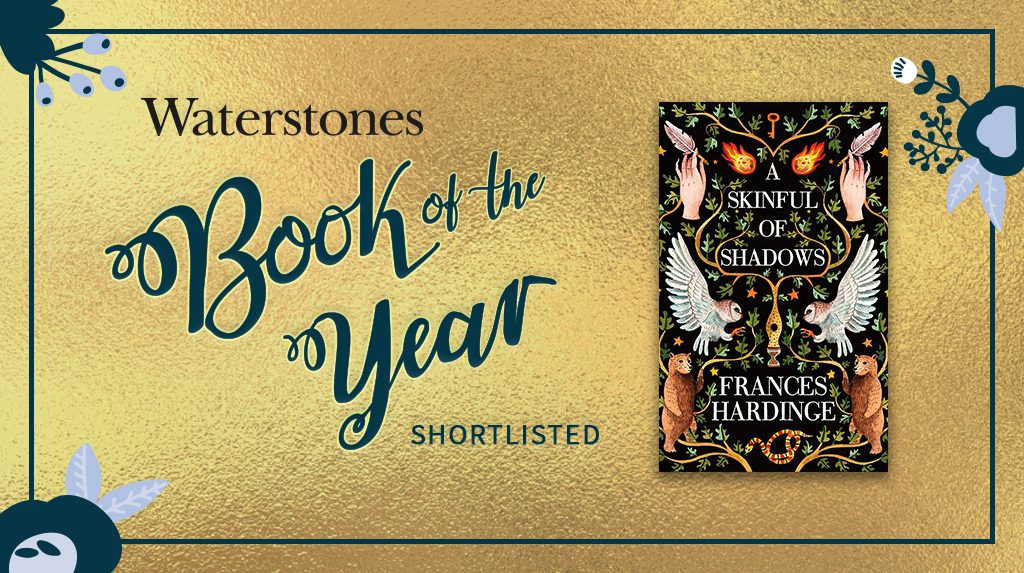 Woolgate Shopping Centre wins Green Apple Award
Representatives from the Woolgate Shopping Centre collected the Gold Award in the Property and Estate Management Energy Saving category at the Green Apple Awards, an initiative which recognises the environmentally-friendly efforts of businesses and organisations to make a difference and reduce carbon footprint.
The Centre Management team is delighted to receive this accolade and will continue to focus on ways to reduce its carbon footprint further.
Woolgate Centre marks its 30th anniversary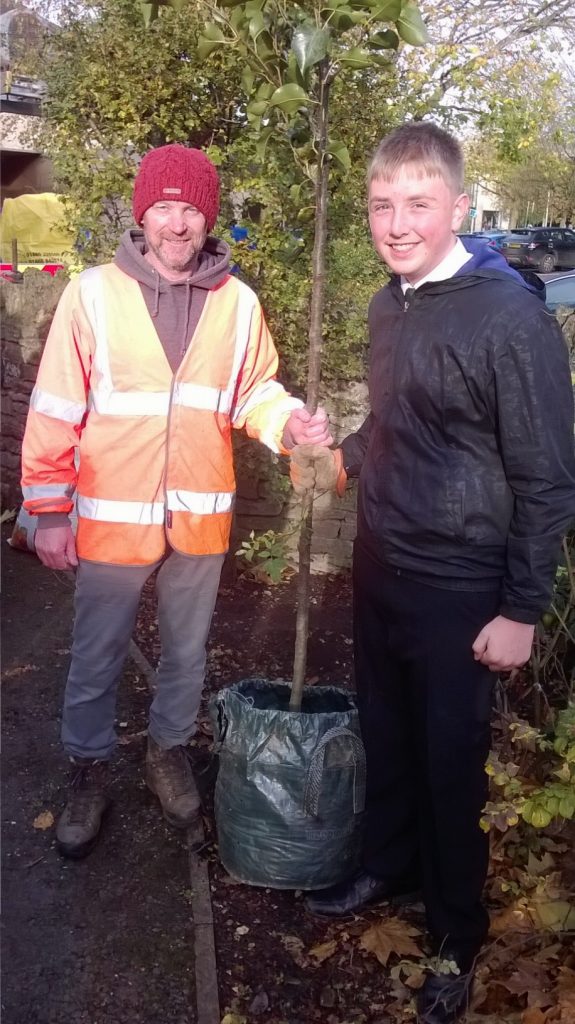 A RETAILING success story in the heart of Witney is this week marking 30 years since it first opened its doors to the public. With the new Westgate Centre drawing thousands into the centre of Oxford, Witney has been celebrating the birthday of its own Woolgate Shopping Centre, which officially opened on October 30, 1987.
The centre in High Street, which is visited by more than four million people a year, boasts a wide range of shops, combining big names with independent retailers in a building that has received accolades for its quality.
Adam Highmore Talbot, centre manager, said: "We are proud to be celebrating the 30th anniversary of a shopping centre which many local residents continue to enjoy, whether for the free parking, green space, customer service, retailer line-up or its convenience for click and collect.
"Our retail line-up, along with the free parking offer, has continued to ensure that we are first choice outside of the busier and bigger retail destinations such as Banbury Gateway, Bicester Village, Swindon Outlet Village or the Orchard Centre in Didcot."
The centre has fought down the years to keep a strong line-up of traders, and has benefited from free car parking, which helps it to attract about 4.5 million visitors each year. It has worked with West Oxfordshire District Council to protect the three hours of free parking that it is able to offer to customers.
Staff at the Woolgate Centre marked the 30th anniversary on Monday with a tree-planting ceremony near the complex, attended by pupils from Wood Green School in the town. It came after a recent 1980s-themed party night brought back memories of the centre's early days.
West Oxfordshire District Council leader James Mills said he was delighted to celebrate the centre's special birthday and was keen to see it continue to grow in the future.
He said: "The Woolgate Centre proves that a combination of good planning and sound management can be a lasting success even in a challenging and highly competitive retail environment. "I look forward to seeing it continue to flourish in the coming years."