Here to Help
Here at Woolgate Shopping Centre, the community is at the heart of everything we do.
That is why we have brought you our Hello My Name Is… campaign.
Through this campaign we hope to help as many elderly and vulnerable members who are self-isolating within our community.
Coming together in different ways is more important than ever.
Should you know anyone who is elderly or vulnerable and needs a little TLC, please download one of these forms and leave it in your neighbours letterboxes to let them know you're around!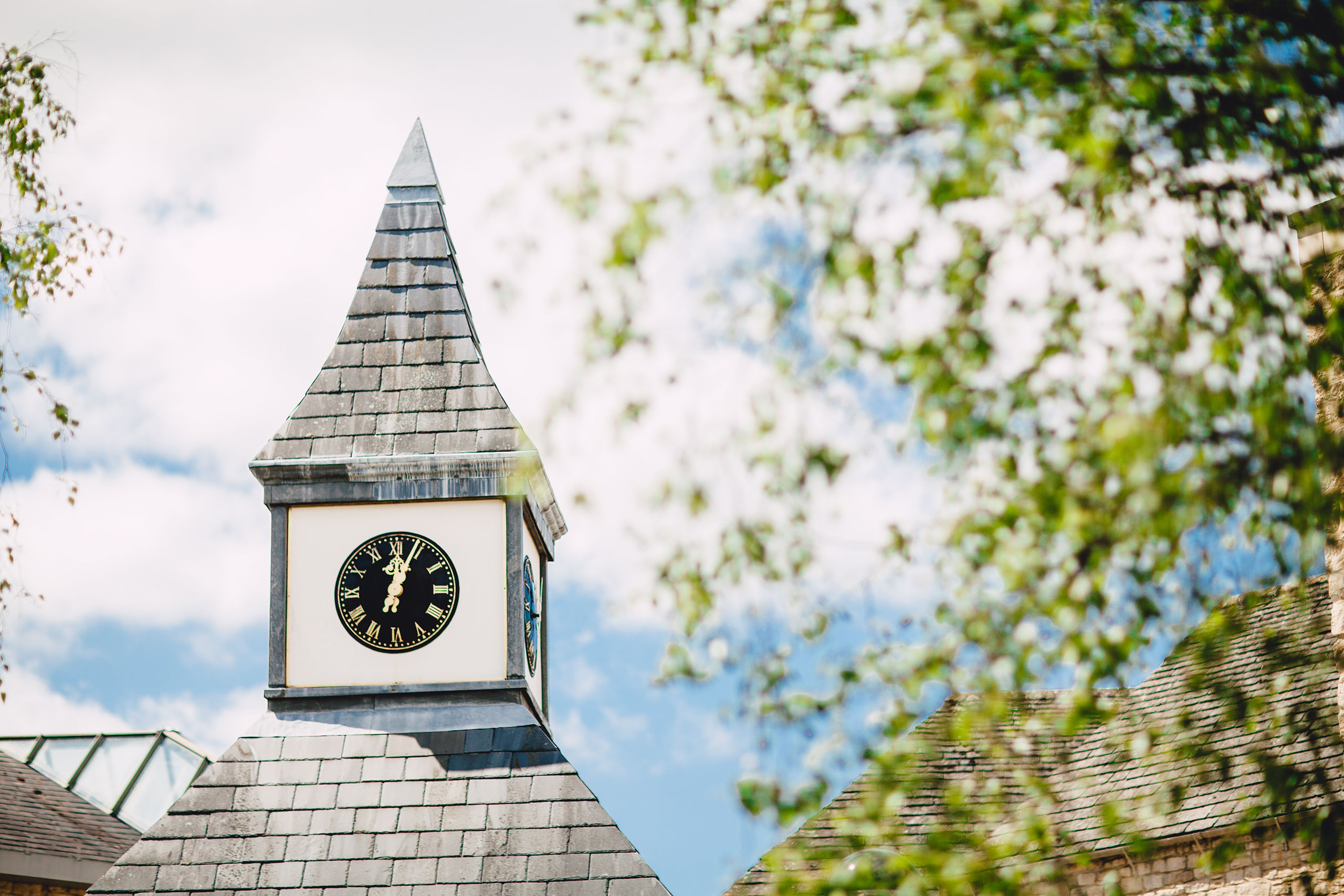 Coronavirus update: 16th March 2020
Our team at the Woolgate Shopping Centre is closely monitoring the COVID-19 situation. Our priority at all times is the health and safety of our customers and our employees and we want to reassure you that we are introducing new measures in line with advice from the Government.
We have already implemented an enhanced cleaning regime throughout the centre, and we are also ensuring that all hand dispensers are fully stocked with anti-bacterial solution in our public toilets. We encourage our visitors to follow the Government's advice to frequently wash their hands.
We are working closely with all of our stores throughout this challenging period to maintain our consistently high standards and we will continue to follow advice from our local health authority, the Government and the World Health Organisation.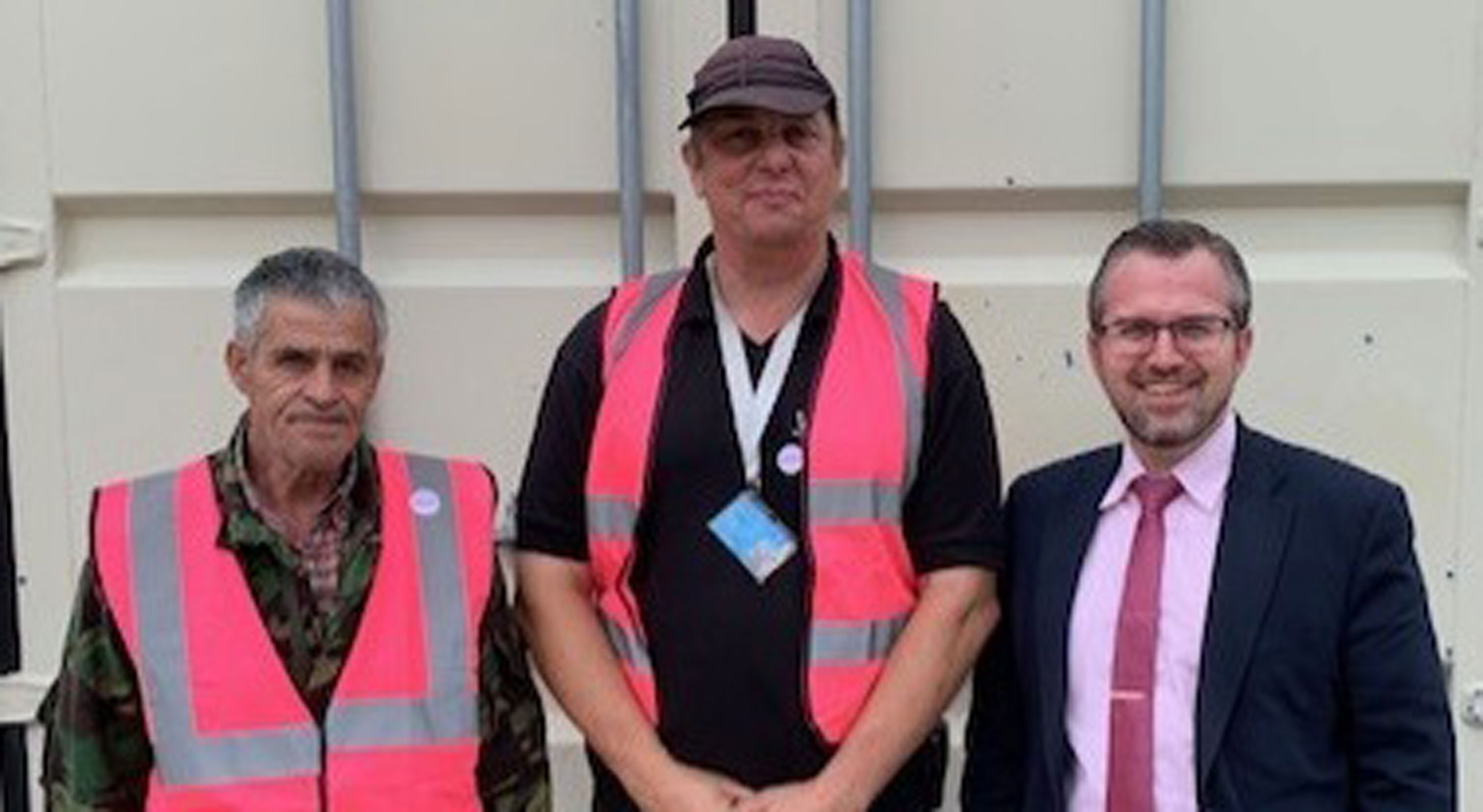 Woolgate shopping centre bringing together the community for Witney in Pink!
At Woolgate, we're all about bringing communities together and supporting nobel causes which is why we spared no hesitation to take part in this year's Witney In Pink to support breast cancer awareness and research.
This year marks the 20th Anniversary of Witney in Pink and was the biggest success yet with over $5,500 raised all across town through tombolas, cake sales (of which we were particular fans of!) and many more activities and stalls across the town centre. At Woolgate, we decorated all our window displays in Pink to show support to the community and to the cause at large.
Witney's community flocked over and created an electric atmosphere that made us fall in love with our beautiful town all over again. Performers amped up the already buzzing feel with such delights as the Oxfordshire Rock Choir Flash Mob, as well as the drivers for the Pink Car Parade that delighted us on the day.
It was a huge success and we are extremely proud to be part of such a wonderful community.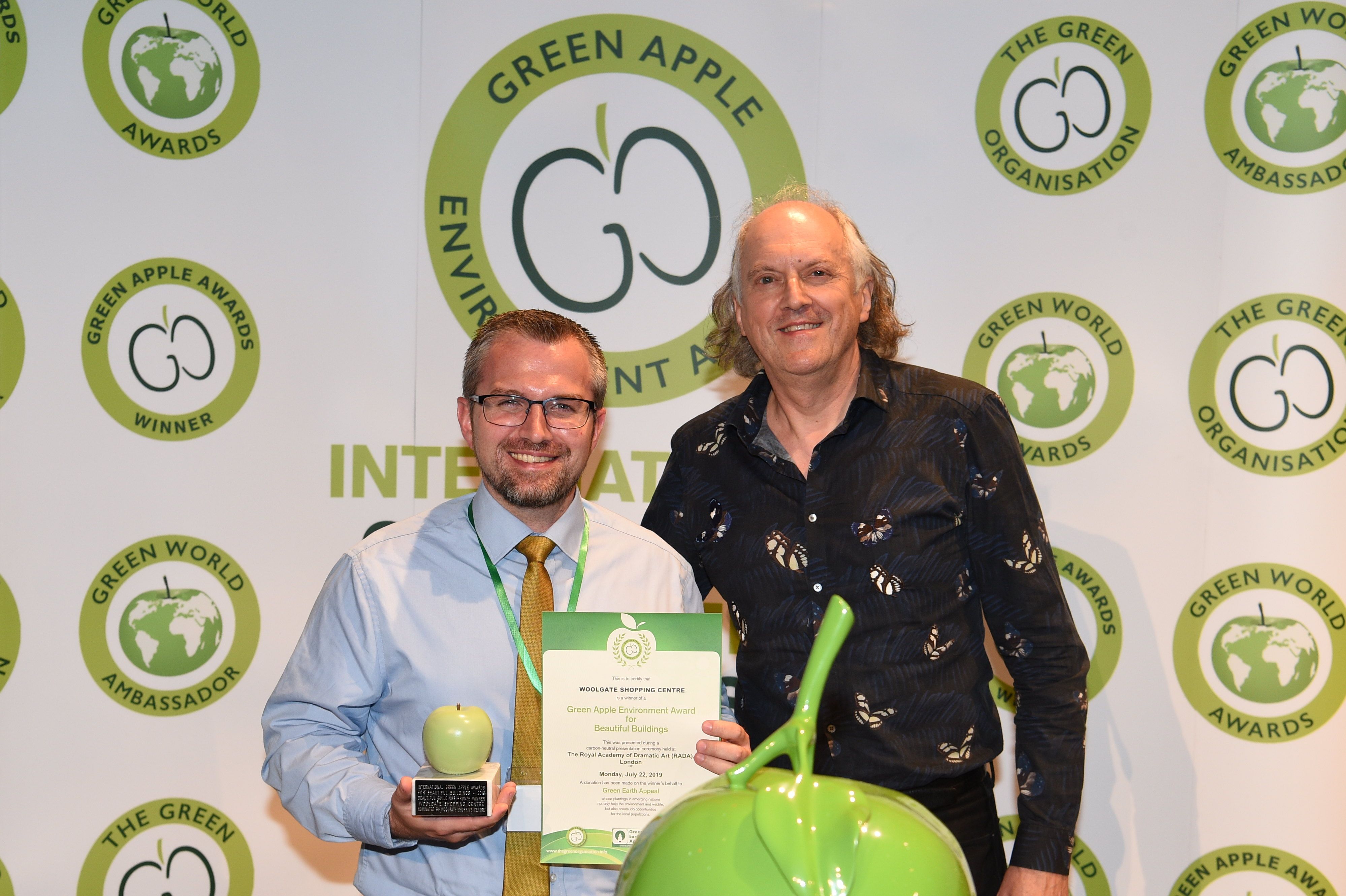 Woolgate announced as Green Apple Awards Beautiful Buildings Winner 2019
It is with great pride and honour that we announce Woolgate has won a Bronze Green Apple Award 2019 in the "Beautiful Buildings" category.
This accolade is described on the Green Organisation's website as:
"The Beautiful Buildings sector in the International Green Apple Environment Awards for the Built Environment aims to recognise and reward those buildings that make a positive visual impact on our built environment around the world."
The award was presented to us by Martin Kiszko, a composer and poet whose work brings attention to environmental issues, during a carbon-neutral presentation ceremony held at The Royal Academy of Dramatic Art (RADA) in London.
A donation was made on Woolgate's behalf to Green Earth Appeal, whose plantings in emerging nations not only help the environment and wildlife, but also create job opportunities for the local populations.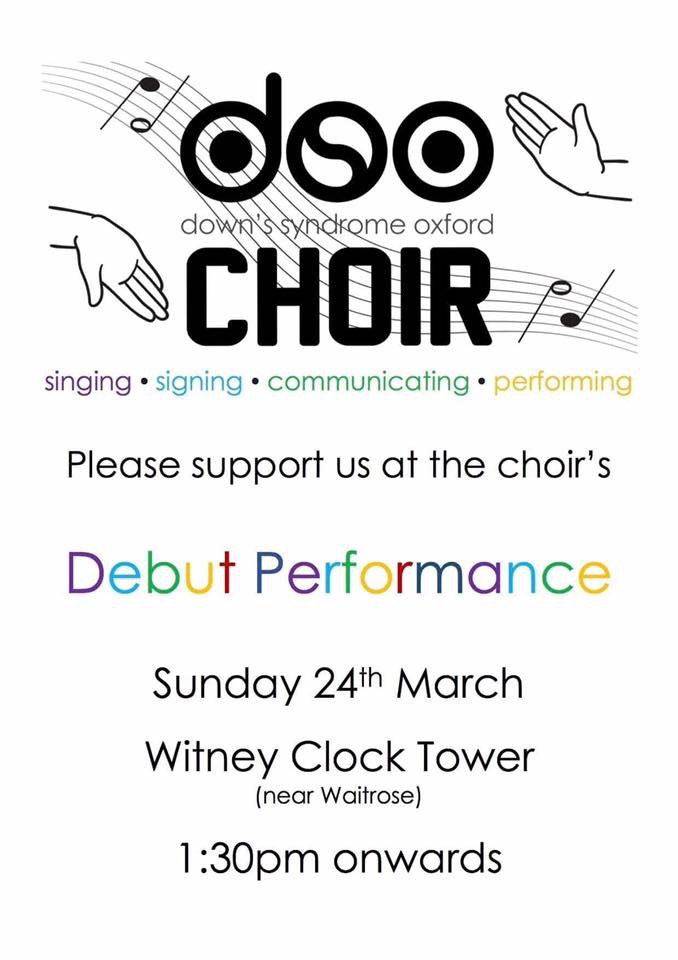 The Down's Syndrome Oxford Charity Choir- Live Debut Performance.
The Down's Syndrome Oxford Charity choir are making it's debut performance on Sunday the 24th of March from 1pm.
The choir will be performing under the clock tower at the centre, for the first ever time. The Down's Syndrome Oxford Charity will be accepting donations from anyone who wishes to support.
It will be a great afternoon of live music, all whilst fundraising for an amazing organisation. Please join us and show your support.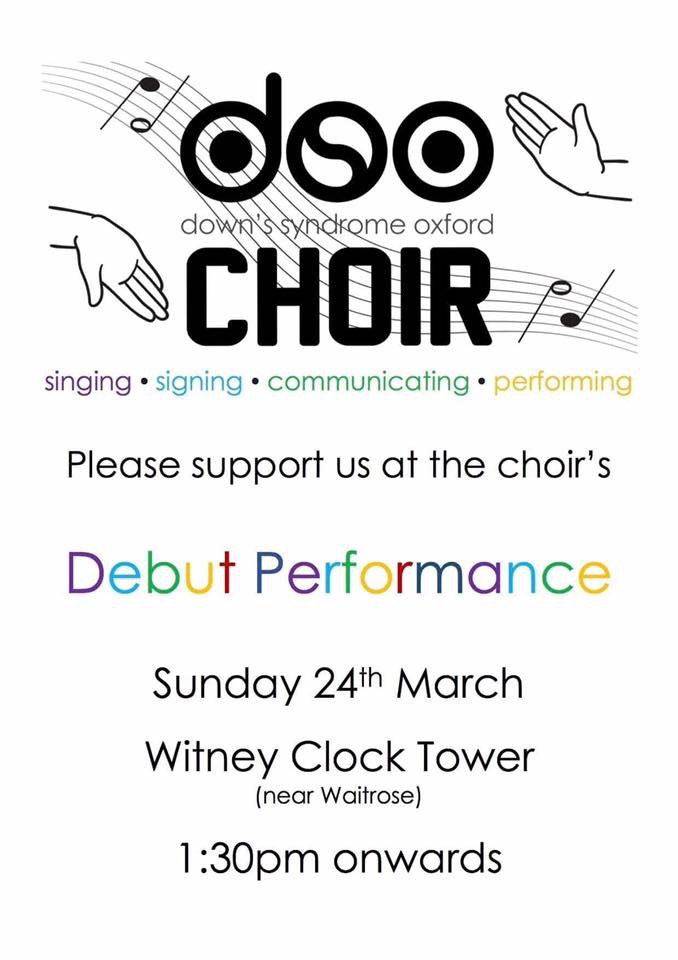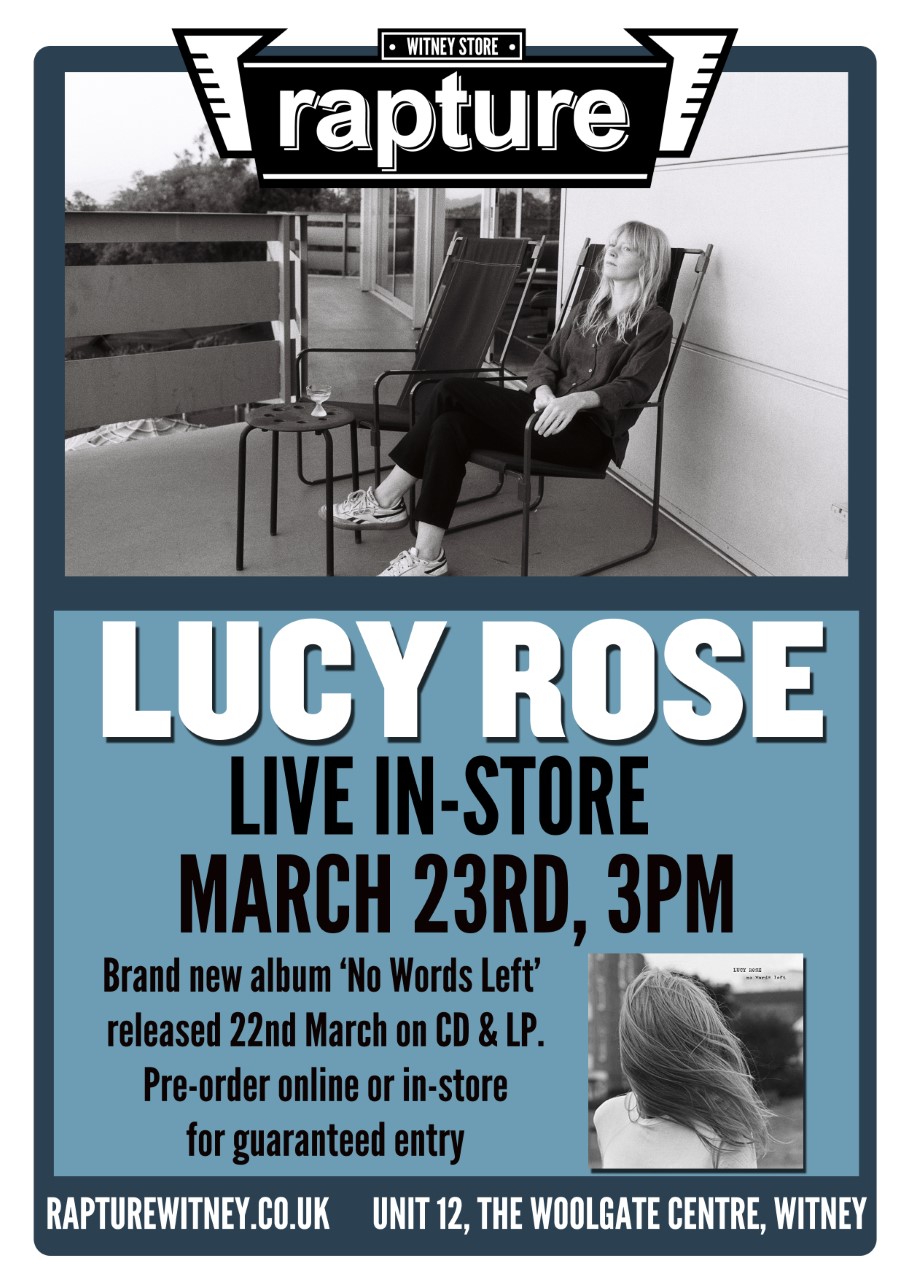 Lucy Rose live at Rapture
Lucy Rose will be live in-store on Saturday the 23rd of March, at 3pm…
Lucy Rose's brand new album, 'No Words Left' will be available to buy on the 22nd of March on CD and LP. Be sure to pre-order it online or in-store to guarantee entry on Saturday!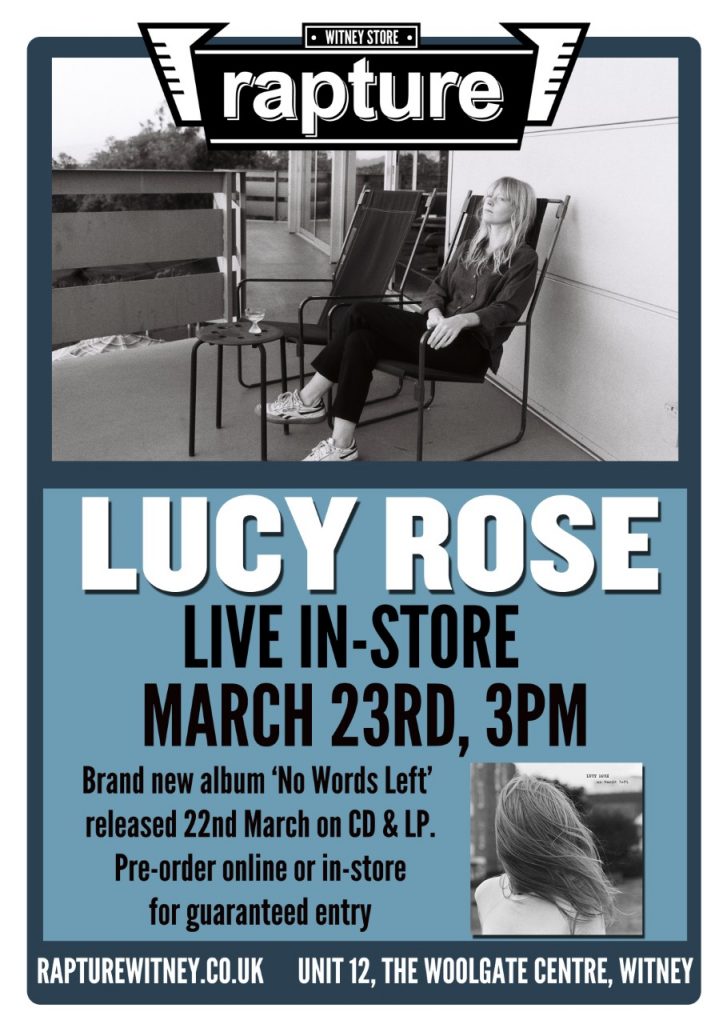 Gruffalo Day at Waterstones
Oh help.. Oh no! It's a GRUFFALO!
Join us as we celebrate the 20th anniversary of the international children's classic: The Gruffalo.
From 9am-5:30pm Waterstones will have lots of fun activities for you to enjoy, including mazes, hunts and colouring!
The store will also be having shared Story Telling sessions at 10:30am and 2:30am
We look forward to seeing you all there!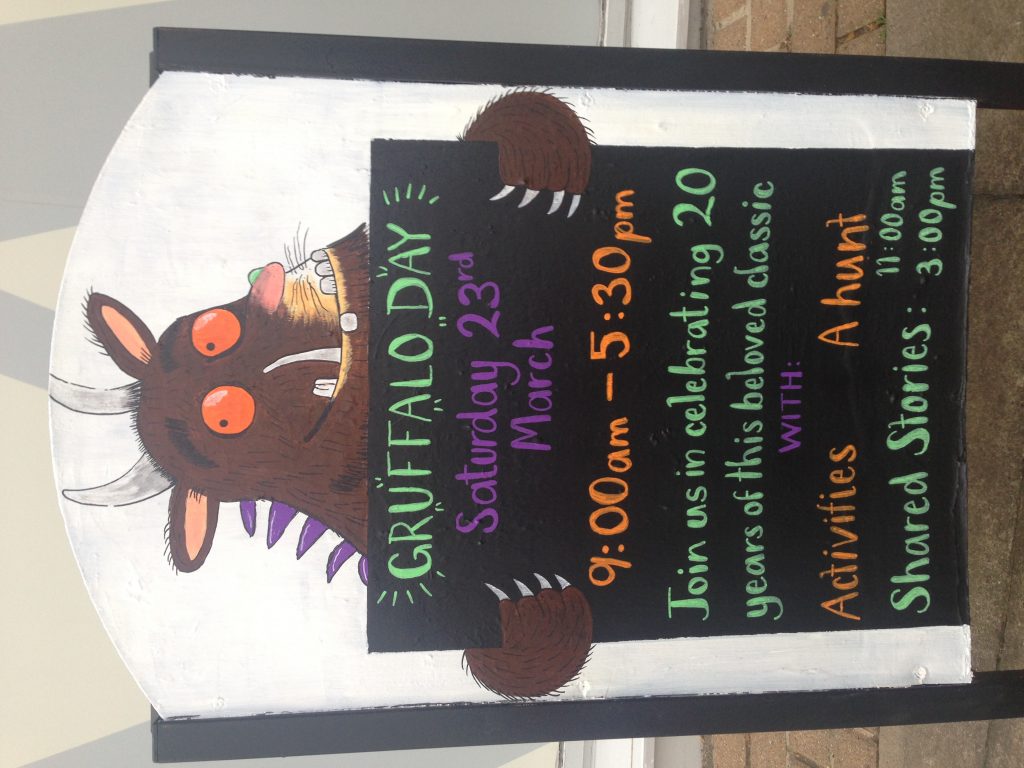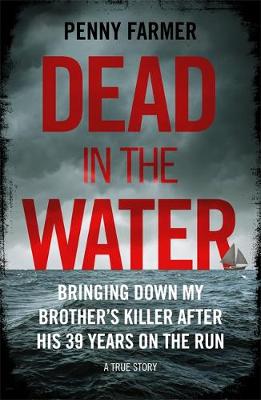 An Evening with Penny Farmer with Waterstones
Wednesday 19th September 19:00 at Como Lounge, 34 Market Square, Witney, OX28 6BB
In July 1978, the bodies of Penny's brother Chris and his girlfriend Peta Frampton were found floating off the coast of Guatemala. They had been tortured, bound and weighed down with engine parts. The doctor who carried out the autopsy stated that "the aspects of [both corpses] were monstrous".
Local author Penny Farmer, recently featured on the BBC and on ITV, recounts the harrowing and incredible story of the murder of her brother and his girlfriend, how she and her family tracked down the killer of her brother and his girlfriend, who was on the run for 38 years – on Facebook, of all places!
We're delighted to welcome Penny Farmer for an evening where she will give a talk, answer questions and sign copies
of her book.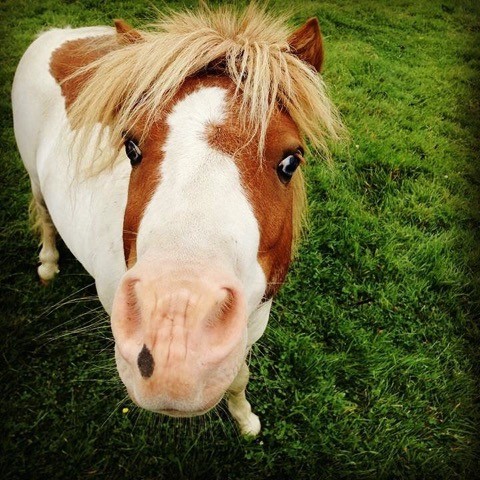 OXFORDSHIRE'S YOUNG FARMERS STAGE COUNTY SHOW & RALLY
Miniature Shetland pony Mr Fuddles will delight his fans when he trots out to highlight the up-coming Oxfordshire Young Farmers County Show & Rally. The pint-sized pony, and star of his own Facebook and Instagram pages, will make a special appearance under the clock tower of Witney's Woolgate Shopping Centre on April 14 when local shoppers can find out more about the young farmers' main event of the year.
Planning for the 2018 Oxfordshire Young Farmers County Show & Rally is well underway. This year's annual showcase of farming and rural skills comes to Ducklington in West Oxfordshire with a day of live entertainment, displays, competitions and crafts for the whole family.
More than 7,000 people are expected to attend the bank holiday weekend event on Saturday, May 26, organised by Witney Young Farmers Club. It promises plenty of fun with main arena events of sheep dog trials, terrier racing, Suffolk Punch heavy horse display and a daring demonstration of motorcycle skills and stunts.
There will be craft, trade and food stalls, with local farmers' markets, and a countryside area with livestock.
Visitors will be able to take part in activities including clay pigeon shooting and a climbing wall, and learn about aspects of farming life with a 'live' chick hatching area and how to milk a cow.
For those who like big machines, a fascinating display of the very latest agricultural machinery will showcase today's farming in action, as well as a nostalgic look at tractors and farm vehicles of yesteryear with a parade of vintage machinery.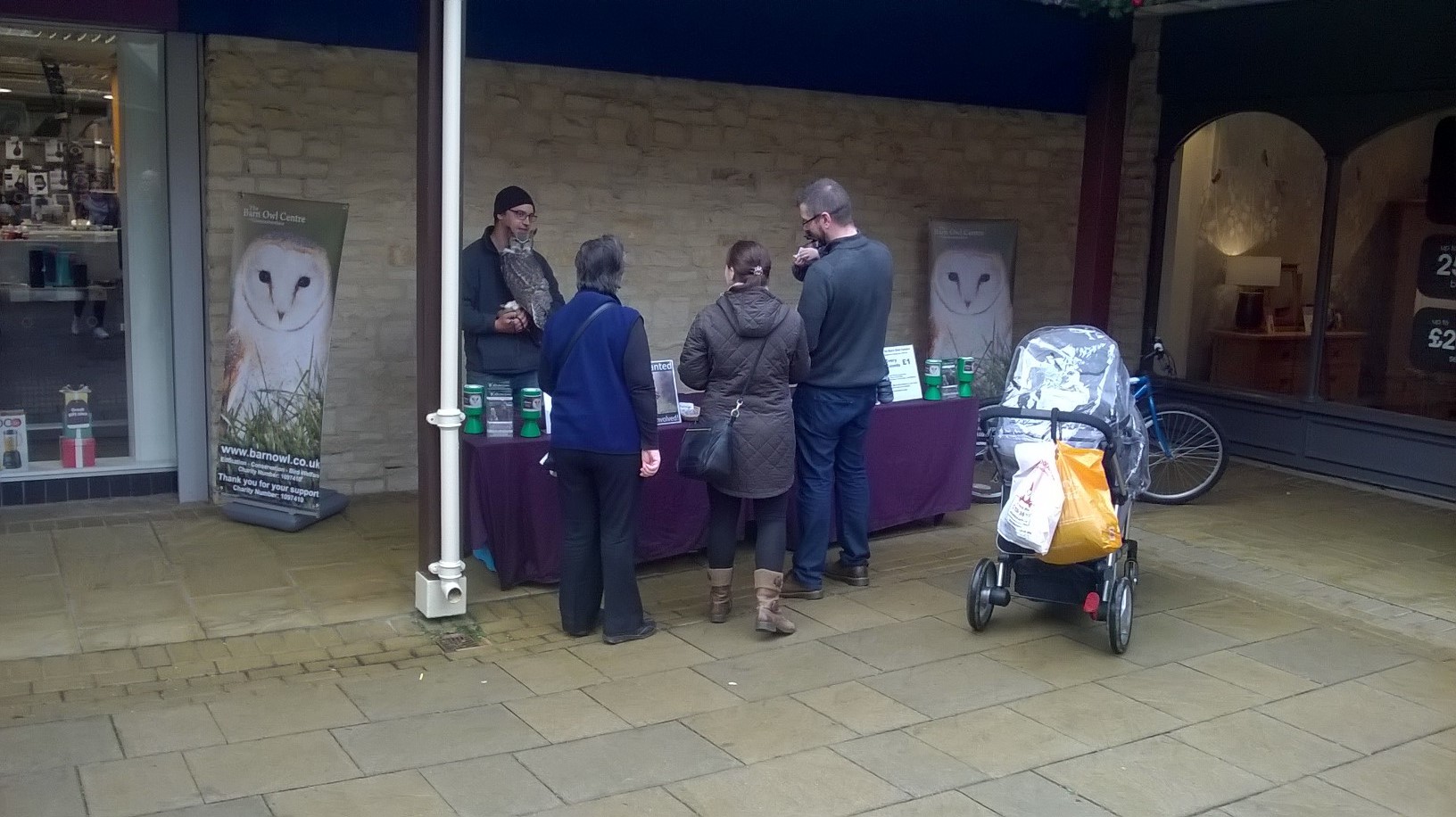 Woolgate Shopping Centre boosts local charities after providing support and space in busy town centre
Witney's Woolgate Shopping Centre has provided significant support to three local charities over November and December as they raised more than £1,619.16 in just three days.
Medical Detection Dogs, Witney Lions and The Barn Owl Centre, Gloucester, all spent a day in the Centre with Woolgate providing support to help them raise money for their worthwhile causes.
Woolgate Shopping Centre has worked with a number of its partners this year to help support them with their causes and raise awareness about the work that they do. On top of these charities, Woolgate has also worked with the local Windrush Bike Project throughout the year to provide free bicycle health checks in the centre and get people interested in cycling.
Adam Highmore-Talbot, Centre Manager for Woolgate Shopping Centre, said: "We are absolutely delighted that these three brilliant charities raised such a substantial sum in such a short space of time. We aim to develop strong relationships with causes and organisations that make a difference to our community and raise awareness about some serious issues. Thank you to all who donated."
Waterstones book of the year
The Lost Words
Robert Macfarlane and Jackie Morris
The Lost Words is a vital compendium of language slipping from the grasp of young people – bluebell, lark, newt, kingfisher – presented as a series of acrostic spells that engage both mind and eye. The work of artist Jackie Morris and acclaimed writer Robert Macfarlane (the author of The Old Ways and Landmarks), this is a glorious celebration of the natural world to be both loved and heeded.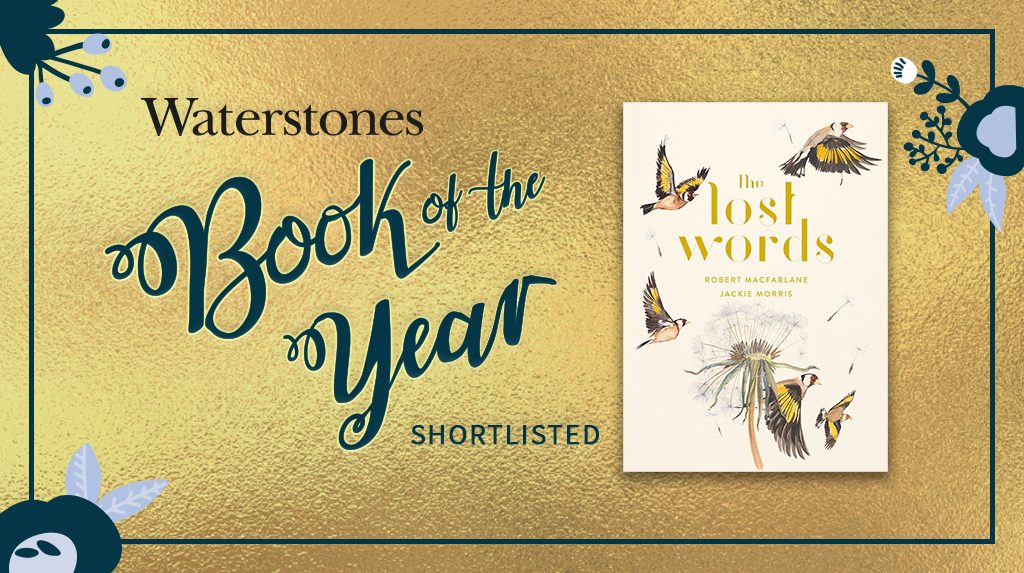 Waterstones book of the year
Good Night Stories for Rebel Girls
Elena Favilli and Francesca Cavallo
A global phenomenon, Elena Favilli and Francesca Cavallo's project to seek out and celebrate exceptional female role models struck an instant, powerful chord. Few books have had such immediate success in opening up a dialogue between boys and girls of all ages, combining striking portrait illustration with life stories of genuine inspiration and achievement.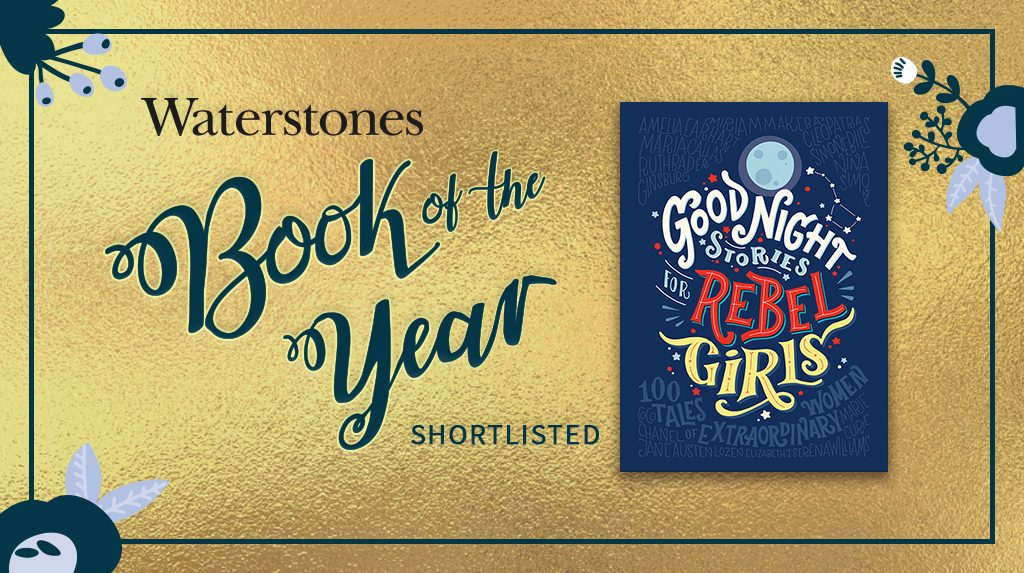 Waterstones book of the year
Lincoln in the Bardo
George Saunders
A grieving president hurtles headlong into the afterlife, to save the soul of his dead child. In Lincoln in the Bardo, George Saunders seizes this singular concept and delivers a pyrotechnic, Man Booker Prize-winning performance that manages to be both beguiling and humane. The story of Lincoln's grief, at the time when the nation he led was in such peril, achieves in Saunders' hands an almost mythic status.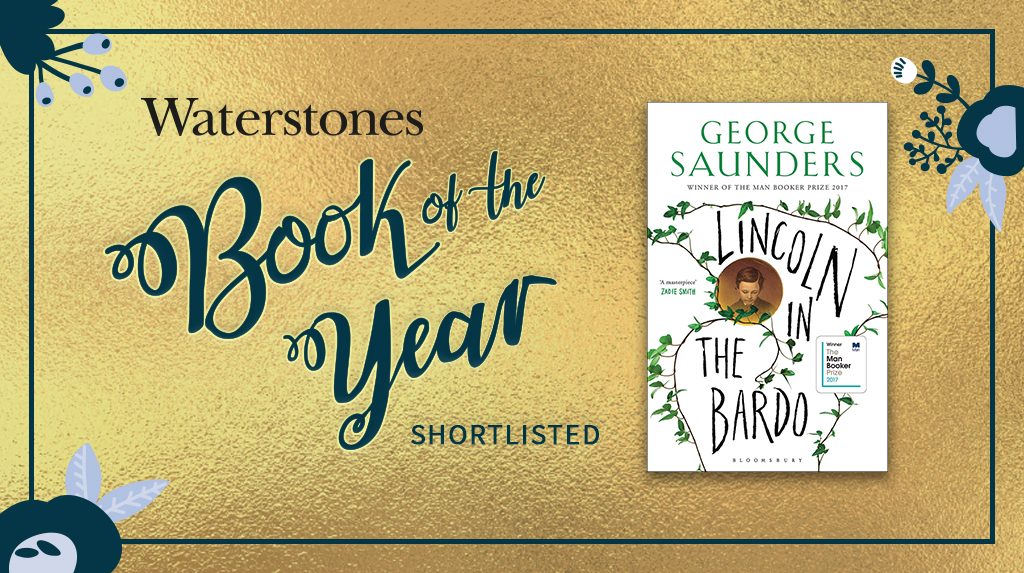 Woolgate Shopping Centre wins Green Apple Award
Representatives from the Woolgate Shopping Centre collected the Gold Award in the Property and Estate Management Energy Saving category at the Green Apple Awards, an initiative which recognises the environmentally-friendly efforts of businesses and organisations to make a difference and reduce carbon footprint.
The Centre Management team is delighted to receive this accolade and will continue to focus on ways to reduce its carbon footprint further.
Woolgate Centre marks its 30th anniversary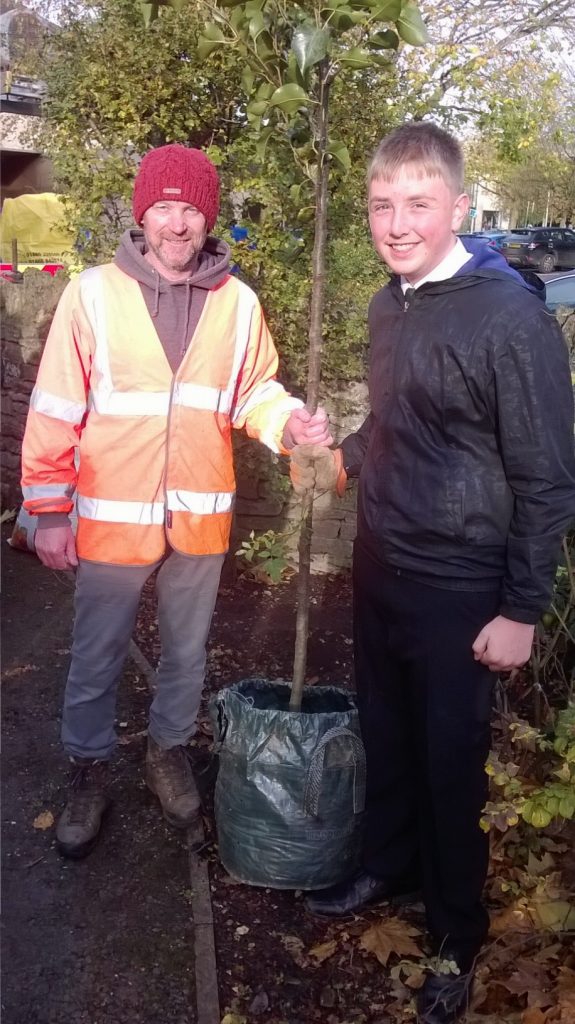 A RETAILING success story in the heart of Witney is this week marking 30 years since it first opened its doors to the public. With the new Westgate Centre drawing thousands into the centre of Oxford, Witney has been celebrating the birthday of its own Woolgate Shopping Centre, which officially opened on October 30, 1987.
The centre in High Street, which is visited by more than four million people a year, boasts a wide range of shops, combining big names with independent retailers in a building that has received accolades for its quality.
Adam Highmore Talbot, centre manager, said: "We are proud to be celebrating the 30th anniversary of a shopping centre which many local residents continue to enjoy, whether for the free parking, green space, customer service, retailer line-up or its convenience for click and collect.
"Our retail line-up, along with the free parking offer, has continued to ensure that we are first choice outside of the busier and bigger retail destinations such as Banbury Gateway, Bicester Village, Swindon Outlet Village or the Orchard Centre in Didcot."
The centre has fought down the years to keep a strong line-up of traders, and has benefited from free car parking, which helps it to attract about 4.5 million visitors each year. It has worked with West Oxfordshire District Council to protect the three hours of free parking that it is able to offer to customers.
Staff at the Woolgate Centre marked the 30th anniversary on Monday with a tree-planting ceremony near the complex, attended by pupils from Wood Green School in the town. It came after a recent 1980s-themed party night brought back memories of the centre's early days.
West Oxfordshire District Council leader James Mills said he was delighted to celebrate the centre's special birthday and was keen to see it continue to grow in the future.
He said: "The Woolgate Centre proves that a combination of good planning and sound management can be a lasting success even in a challenging and highly competitive retail environment. "I look forward to seeing it continue to flourish in the coming years."