Opening Times:
Mon-Fri 07.30- 20.00
Sat 07.30-19.00
Sun 10.30-16.30
Market Square, Witney
Oxfordshire, OX28 6AP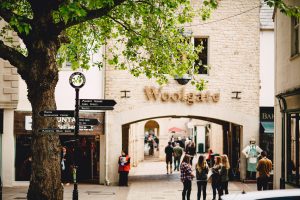 19th July Update for Customers
From the 19th July 2021 most legal restrictions have been lifted concerning COVID control measures in public spaces, but we want to assure visitors to The Woolgate Shopping Centre that our retailers are still working hard to keep shoppers safe. This may mean face coverings and other social distancing measures are requested in certain stores. To keep everyone safe, please take time to review information regarding COVID safety measures at the entrances to stores and follow the guidance from shop staff upon entry. The signage and messaging displayed in the public areas of the shopping centre won't change at this time as this still represents the best guidance for mitigating COVID risk, specifically:
-Please have a face covering with you ready to use during your visit
-Please give other people space
-Please take advantage of hand sanitising stations where provided
Please respect everybody and keep Witney safe.
Thank you.